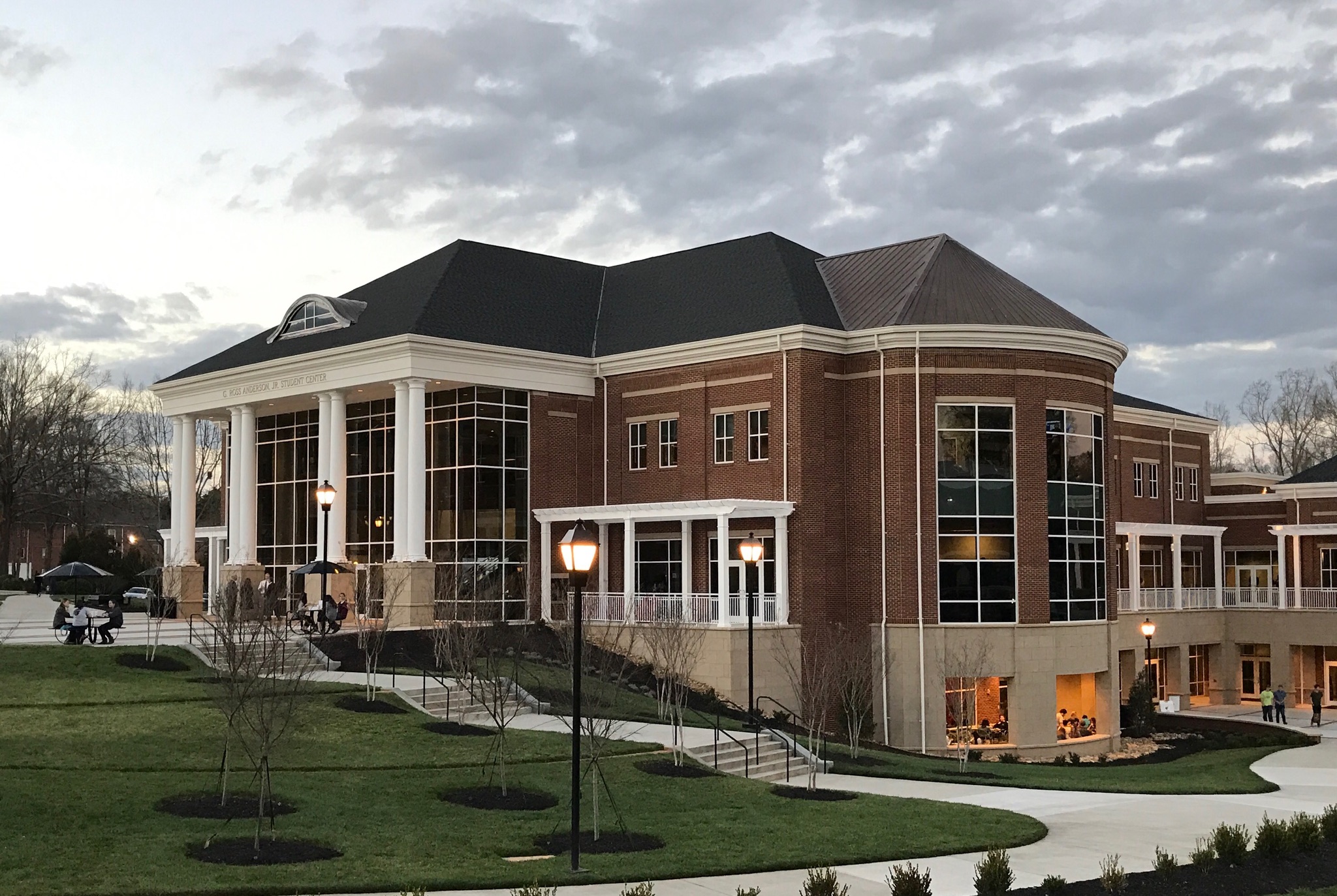 ANDERSON UNIVERSITY is located in the vibrant city of Anderson, South Carolina. AU is a selective, comprehensive university offering bachelor's, master's, and doctoral degrees on campus and online. Students can choose among 40 majors, 38 concentrations, and 32 minors, and the institution is ranked as one of the best regional universities in the South by both US News and World Report and The Princeton Review.
In addition to its top tier academic ranking, AU has been recognized by U.S. News and World Report as the #27 Best Value School among Regional Universities in the South.
At the heart of AU's educational program is an uncompromising commitment to the liberal arts as a means of preparing students with both a breadth and depth of knowledge they need not only to be successful in the career of their choice, but to be successful in all realms of life – in family, community, work, and church.
READY FOR THE NEXT STAGE in your academic and professional life? If you're graduating from high school—in the U.S. or abroad—Anderson University welcomes you to one of the top regional universities in the South (U.S. News & World Report). If you're interested in completing a degree through evening or online programs, apply today to one of the top-ranked, affordable colleges in the country (Institutional Research & Evaluation, Inc.). Want to earn a master's degree in education, nursing, criminal justice, business, music ed, or ministry—or a doctorate in nursing practice or biblical preaching? Come learn from clear leaders in your field. Begin your quest today by following this link: ANDERSON UNIVERSITY.
International Students CLICK HERE for a Profile Sheet of Facts
CLICK HERE for a Listing of Majors for Undergraduate and Graduate Degrees
CLICK HERE to visit Anderson's Website Information for International Studies
Note: This institution is a CGE Member. Click the link to learn more about the Benefits of CGE Membership.
---
PREVIOUS OVERSEAS PROJECTS:
CGE and Anderson University in partnerships with Friendship Force International and Sister Cities International were the focus of an exciting announcement at the Friendship Force's 2010 World Conference in Washington DC. Building on the TEFL program using the CGE Global 1 conducted for 20 English teachers from Indonesia on the Anderson University campus in May 2008, Friendship Force announced the opportunity for English teachers affiliated with Friendship Force clubs around the world to attend an English Language Institute on the AU campus in May 2011. As with the Indonesian program, teachers were housed and participated in TEFL workshops on the Anderson campus while having the opportunity to assimilate the local culture with host families. Additionally, Friendship Force International facilitated two additional weeks of home stays in different areas of the US for all participating teachers. In advance of the announcement, teachers from Azerbaijan to Thailand as well as a tremendous number of additional teachers from Indonesia expressed interest in taking advantage of this opportunity! For more information and to follow the program stay tuned to cgedu.org.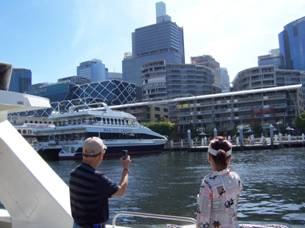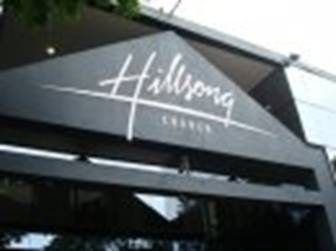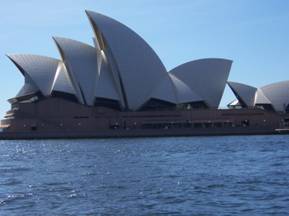 14 students at Anderson University anxiously awaited; with laptops in hand and bags carefully packed so not to weigh over 60 lbs, to fly into another hemisphere, another season and a new world to study abroad for the fall semester in Australia with the CGE Global Connections Study Abroad program! Accompanied by Dr. Danny Rhodes, who served as the CGE resident faculty member, business course instructor and coordinator of faith-based initiatives; the students completed 12 or more hours and many worked 20 hours per week to complete an internship. The multi-disciplinary internships provided students with the opportunity to experience the "land down under" first hand, as well as learning to navigate Sydney a city of 4 million people and negotiate the individualities of a new and diverse culture. Classes were held on the ACU campus in North Sydney and the internships sites were located throughout the greater Sydney area.
All students had the opportunity to participate in faith-based activities with the IBM, the local Baptist community and even through the celebrated Hillsong Church, which is within walking distance of the residence condominiums. As the pilot for the Global Connections Study Abroad program, Anderson University will continue to serve as the flagship university for Sydney next fall. The program is open to students from CGE schools as well as those from non-CGE schools. CGE schools will set their own price for the study abroad programs, matriculate the participating students and pay the program cost to CGE. Student from non-CGE schools will be required to enroll in the CCSA flagship school and pay an additional study abroad fee. More information on the Global Connections Study Abroad program is available at cgedu.org