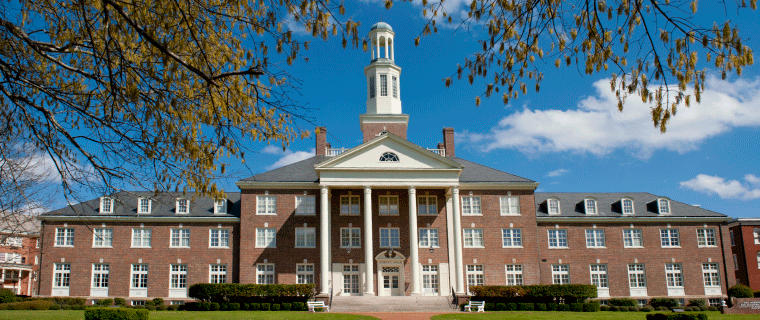 Since 1838, JUDSON COLLEGE has been committed to preparing young women for lives of purpose through the transmission of knowledge, the refinement of intellect, the nurturing of faith, the promotion of service, and the development of character. A private, four-year, Christian college with degree programs in liberal arts and the sciences, Judson College helps each student reach her full potential by providing her with opportunities to engage her mind, practice her faith, and live her purpose.
With a student to faculty ratio of 9:1 and an institutional commitment to teaching rather than research, Judson provides an academically engaging and emotionally supportive environment in which highly-trained instructors place the utmost priority on student learning. Judson currently offers 20 majors, 22 minors, 10 pre-professional degree programs, and the Associate Degree in Nursing. Faculty involve students in research and creative projects that help them prepare to enter graduate programs and meaningful careers, and every College employee takes a genuine interest in our students' best interests.
Over the past twenty years, 96% of Judson women have been employed or have entered graduate school within a year of graduation. Through academic and co-curricular experiences, Judson helps each student find her voice while she earns the credentials that will help her voice be heard.
After 178 years, Judson College remains loyal to its original mission of educating young women in preparation for a life of service.
International Students CLICK HERE for a Profile Sheet and List of Undergraduate and Graduate Degrees
Note: This institution is a CGE Member. Click the link to learn more about the Benefits of CGE Membership.
---
OVERSEAS PROJECTS:
A group from Judson College in Marion, Alabama, traveled to Niger, spending two weeks with the Zerma people. They distributed school supplies to village children and learned about these unique people in Western Africa.