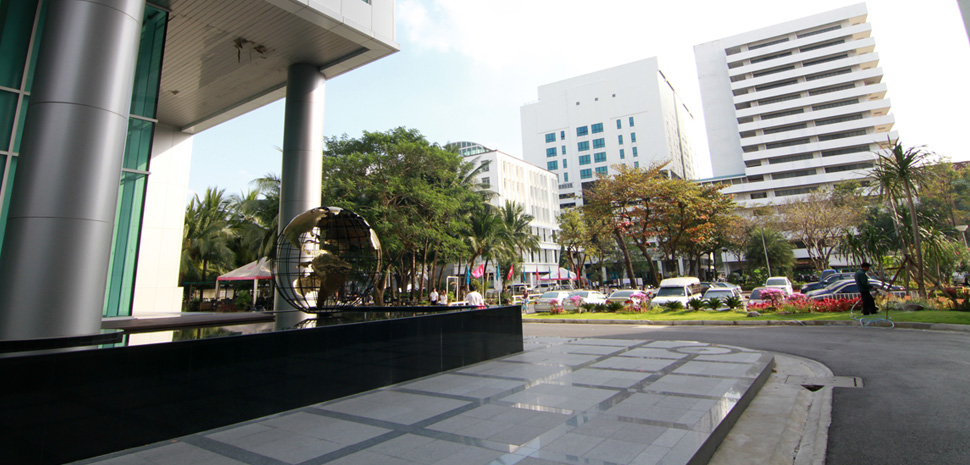 SRIPATUM UNIVERSITY (SPU), one of the oldest and most prestigious private universities in Thailand, was established in 1970 by Dr. Sook Pookayaporn by the name " Sripatum College." The name "Sripatum" meaning "Source of Knowledge Blooming like a Lotus" was conferred on the college by Her Royal Highness the Princess Mother.
In 1987, the college was promoted to university status by the Ministry of University Affairs, and has since been known as Sripatum University. From then on, the University has expanded to four campuses:
Bangkhen Main Campus in Bangkok

Phayathai Campus for Executive Programs located in CBD area

Chonburi Campus near the country's Eastern Seaboard

Sripatum University Khon Kaen – Gateway to the Northeastern Region
The university's main goal is to create well-rounded students who can develop themselves to their chosen fields of study and to instill the students with correct attitudes towards education so that they are enthusiastic in their pursuit of knowledge and self-development. This will provide the students a firm foundation for the future after graduation.
In March 2002, Sripatum University reached another key milestone for being accredited by the International Standards Organization for both undergraduate and graduate programs.
SPU BELIEVES education develops human resources who enrich the nation
CLICK HERE to learn more about Sripatum University's International Study Opportunities.
CLICK HERE to learn more about Sripatum University.
Note: This institution is a CGE Affiliate Member. Click the link to learn more about the Benefits of CGE Membership.