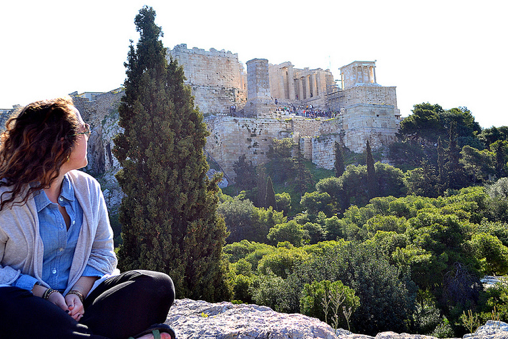 Exciting learning opportunities for students & faculty in
Thessaloniki,Greece!
The American College of Thessaloniki offers summer and semester programs as well as an extended summer program and Maymester program in the seaside cultural capital of Greece. With a 6 mile boardwalk, laid-back student population, rich history and fantastic location---Thessaloniki is the ideal place to spend a semester abroad.
With an international student body of over 50% Greek and non-US students, ACT provides the perfect opportunity for immersion into Greek life through housing, orientation, and service learning opportunities. Students will also enjoy the extremely active Student Activities Office which organizes included trips to Vergina and Athens along with an array of optional trips like climbing Mount Olympus, canyoning, or simply volunteering to help clean the boardwalk in Thessaloniki. There is something for every student looking to be involved at ACT.
CGE's cost does not include study abroad costs relevant to your USA university or college. Please check with your study abroad office for your school's additional costs. If you are not a student at a CGE Member Institution, add $500 to the total for option 1 or 2.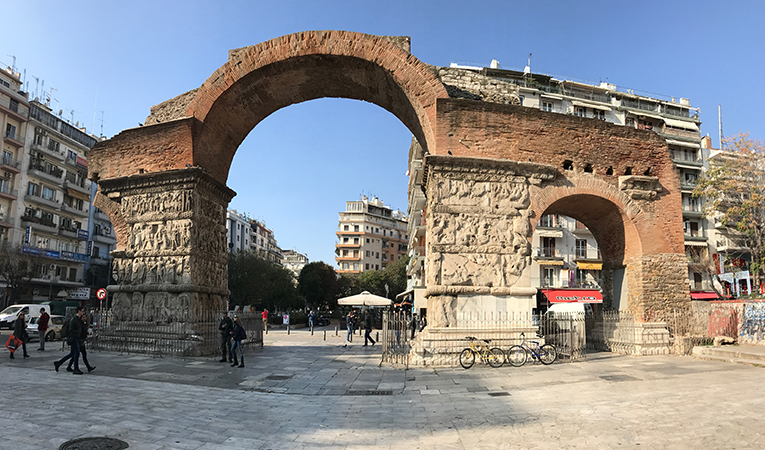 Tuition for 3 credits, Fees, Excursions, Insurance, Campus Transportation -
Tuition for 6 credits, Fees, Excursions, Insurance, Campus Transportation
Note: Option 1 or Option 2 does NOT include Round-trip airfare. Estimated additional costs for food, personal entertainment, books/supplies are $1,200. ACT requires a $300 refundable housing fee (a one-time cleaning fee of approximately $95 will be subtracted before the refunded amount is sent).

Have any questions? Send an email to

studyabroad@cgedu.org

and a CGE study abroad representative will respond to you as soon as possible!
Ready to get started? Click

HERE

to fill out the CGE Study Abroad Approval Form. Program applications should be submitted before May 22, 2018. Please email completed application to

studyabroad@cgedu.org

.

After you complete your CGE Approval Form and receive your acceptance email, you will receive an email from a CGE Study Abroad representative with a step-by-step checklist of additional documentation required, as well as payment instructions. To submit the approval form, you must FIRST download and save it to your desktop, then fill with your information, and finally re-save before attaching it to an email and emailing it to studyabroad@cgedu.org. If you fill the form directly without saving it first, the information will not be saved.
This includes:
*Please also provide a scanned copy of the front inside picture page of your valid passport. You can send this to CGE via FAX to 770-321-4910 or via email to studyabroad@cgedu.org.
Payment can be made via check or credit card. Please call the CGE office at 770-321-4897 to pay by credit card. Checks can be sent to:
Consortium for Global Education
1633 Mount Vernon Road, Ste. 200
Atlanta, GA 30338
All documentation and payments must be made by May 22, 2018.