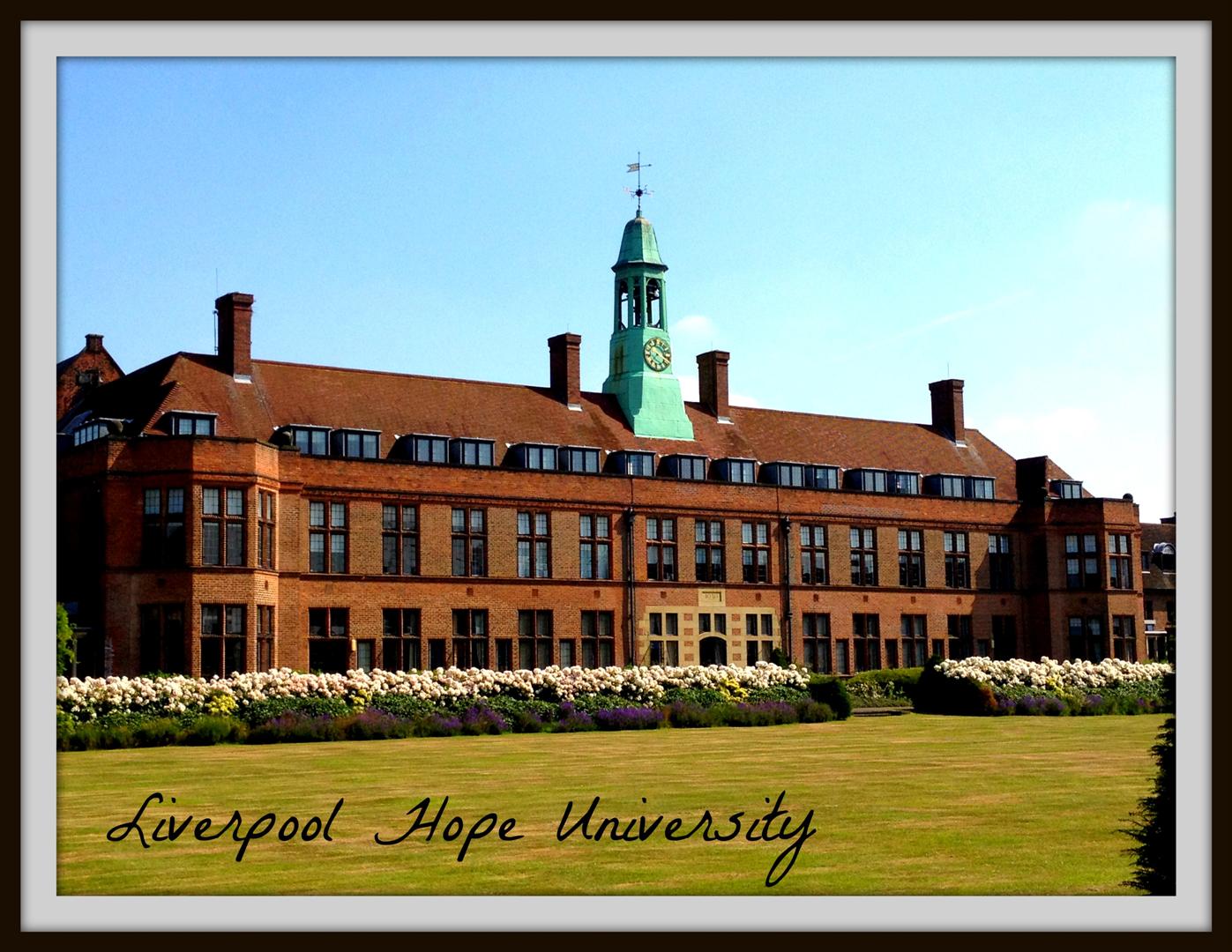 Semester Abroad at Historic Liverpool Hope University
Spring 2018: January 04 - June 02, 2017
Orientation January 5 -7, 2018
Liverpool Hope University offers a wide range of Study Abroad courses in subject areas such as English Literature, History, Media and Communications, Biology and Health Sciences. LHU pride rests on academic excellence and small group teaching.
Alongside your academic studies LHU encourages you to take advantage of the Study Abroad Certificate in Service and Leadership. Through this you can volunteer in the local community which is a really great way to experience local life and meet local people.
LHU offers a great value Study Abroad package. The package fee for semester program students includes the following:
Up to 16 credit hours

1 to 1 Skype meetings with members of the International Unit to answer any questions you have prior to application

Support with your application

Advice and guidance on courses

Pre-departure briefings and guides

A Face-book student buddy to answer your questions about life in Liverpool

An orientation program on arrival

Airport Pick Up (from Manchester & Liverpool Airports – or Liverpool Lime Street Station)

Academic Tuition, including being taught in a small group of just 10 students to 1 tutor at least once a week.

Single room accommodation

A bedding pack (duvet, sheets, pillow and pillow cases)

A shared kitchen and a common room

A meal card to use anywhere on campus pre-loaded, with the equivalent of one main meal a day, Monday to Friday, per week
Download Liverpool Hope's Study Abroad Course Catalogue 2017/18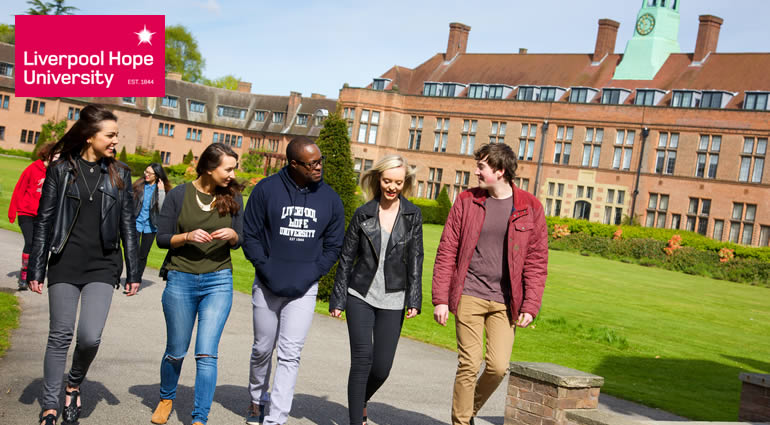 CGE TOTAL PACKAGE COST: $8,000
The package includes tuition and fees, room and board, one meal per day (Monday through Friday), as well as airport pickup, and a bedding pack. It also includes CGE's emergency medical and travel insurance.
Personal Costs that are NOT included are: international roundtrip air travel (students must fly directly into the UK to obtain the UKVI stamp. Do not fly through Dublin), Student Visitor Visa, textbooks, other food costs, and personal local and other travel.
STUDY ABROAD CERTIFICATE IN SERVICE AND LEADERSHIP:
The University encourages all of its students to seek out opportunities for volunteering. This is a fantastic addition to your CV or Resume and will provide you with a range of skills to prepare you for your future career as well as giving you an opportunity to serve others.
Study Abroad students are encouraged to pursue the Study Abroad Certificate in Service and Leadership. This certificate of attendance recognizes ten hours volunteering with local charities and other organizations during the semester. You will be invited to attend a range of leadership workshops to help you recognize and develop your leadership potential through the service you give.
Courses can be taken in a variety of disciplines with opportunities to integrate within the life of the campus and participate in a variety of community activities. Course Choice forms will be filled out by students who are accepted and then submitted to LHU. Click here for Spring 2018 courses. You may view the courses within the Box file or download to your computer.
LHU IS A STRATEGIC PARTNER FOR CGE with an important history as Liverpool's three colleges joined in the spirit of "Better Together" to become a growing and highly recognized British public university. CGE welcomes a bright future of partnership for committed academic study opportunities within an atmosphere of Christian faith and the pursuit of knowledge.
Learn more about studying about Liverpool Hope University as an international student by viewing LHU's International Prospectus, which can be accessed here.

Minimum Cumulative 3.0 GPA
One letter of reference from your professor

Ready to get started? Click

HERE

to fill out the CGE Study Abroad Application. To submit the application, you must FIRST download and save it to your desktop, then fill with your information, and finally re-save before attaching it to an email and emailing it to studyabroad@cgedu.org

.

If you fill the form directly without saving it first, the information will not be saved.
CGE applications must be submitted before October 26, 2017.

Nominations will be submitted to LHU by October 31, 2017

Applications for LHU must be submitted by November 17, 2017.

Acceptance will be received within 2 weeks of LHU receiving the application. Course Choice forms will be sent out.

Course choice forms must be submitted to LHU within 2 weeks of receiving the Acceptance.
Learn more! Check out this

news article

about the CGE's delegation visit to LHU

After you complete your CGE Study Abroad Application and receive your acceptance email, you will receive an email from a CGE Study Abroad representative with a step-by-step checklist of additional documentation required, as well as payment instructions.
THIS INCLUDES:
Note: Please also provide a scanned copy of the front inside picture page of your valid passport. You can send this to CGE via FAX to 770-321-4910 or via email to studyabroad@cgedu.org.
Payment can be made via check or credit card. Please call the CGE office at 770-321-4897 to pay by credit card. Checks can be sent to:
Consortium for Global Education
1633 Mount Vernon Road, Ste. 200
Atlanta, GA 30338
For further inquiries into the program at LHU, please send an email to studyabroad@cgedu.org or call 770-321-4897.