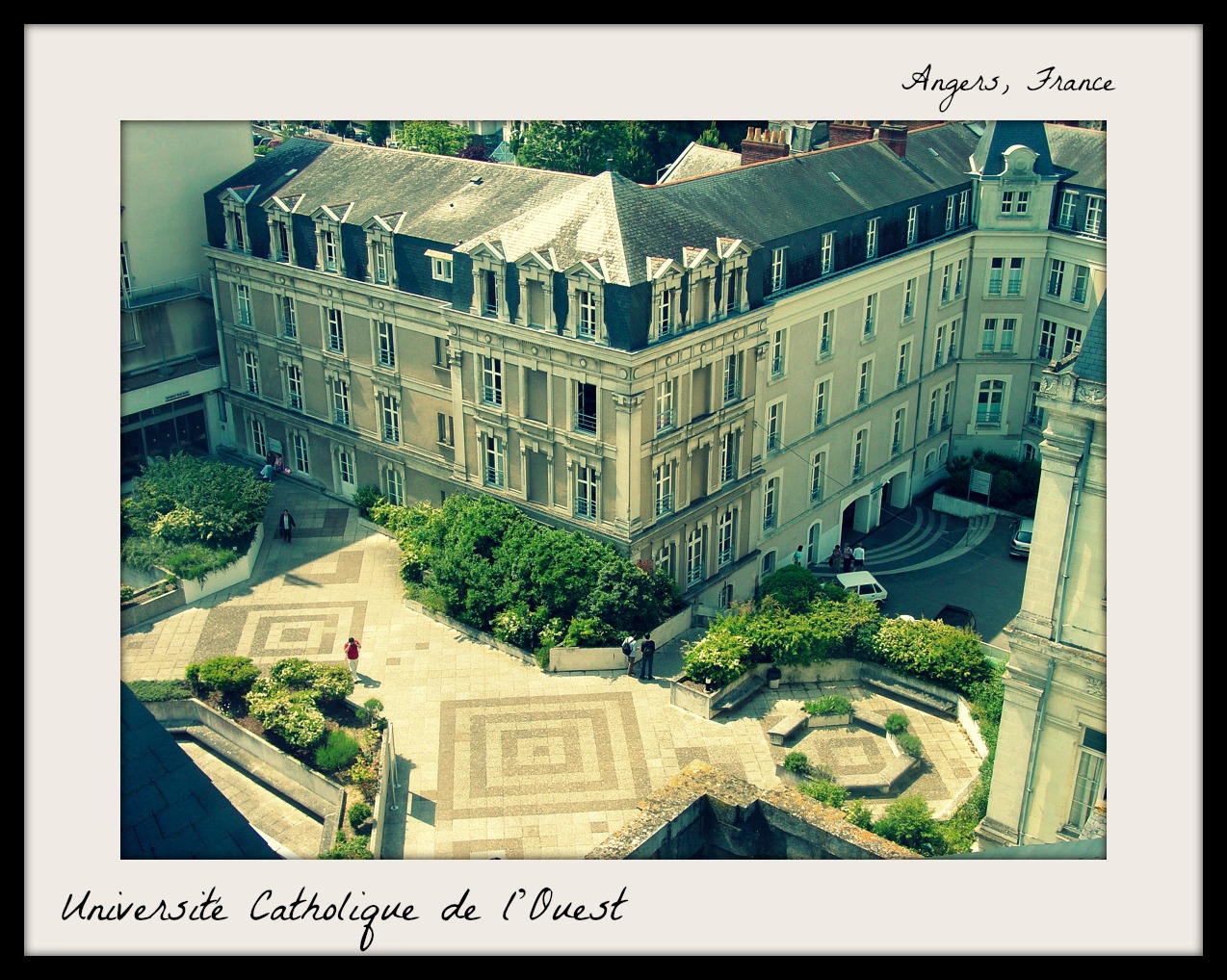 Learn French in the heart of the Loire Valley!
Take part in a semester program at University Catholique de l'Ouest (UCO), situated in beautiful downtown Angers, which is known to be one of the most pleasant and culturally diverse cities in France.
UCO has 12,000 students, which includes 1,500 foreign students who come each year to study French. Their training method, involving intensive practice, is designed to help students learn to understand and speak French within a few months. Students have the option of living with a French family in a homestay or living on campus.
ABOUT: Don't miss this amazing Summer 2019 and Fall 2019 study opportunity in incredible Angers!
SUMMER 2019 DATES: Click here for full Summer 2019 schedule

July 1 - July 27
August 5 - August 31
September 2 - September 28
FALL 2019 DATES: Application Due by
INSURANCE: Students are asked to provide their own health insurance through their home university or the CGE international insurance provided. Call 770-321-4897 to get the CGE policy sent for your review.
| | |
| --- | --- |
| ARRIVAL DATE | OCTOBER 1 |
| PLACEMENT TEST | OCTOBER 2 |
| DEPARTURE DATE | DECEMBER 21 |
Come and spend a fantastic moment learning and discovering French language and culture.
* 1 placement test
* 20 hours class/week
* 1 cultural activity/week
* 1 excursion/week-end
Services
* Housing & Meals
* Day and Half-day Excursions
* Sociocultural activities
* French partners
* Library
BONUS: Additionally, Paris in less than 2 hours via the high-speed train!
COST: less than $8,000 USD (approximate; cost varies according to student's choice of living accommodation, please contact CGE office for more information regarding housing options)
STUDENTS are required now to provide proof of Insurance which is no longer provided by the French government for international students. CGE has an approved Insurance Policy at reduced rates. Email studyabroad@cgedu.org for information.
TAX: Each student is required to pay a 90Euro Tax.
For Financial Aid - costs can be broken down into Tuition and Room/Board. Contact CGE office 770-321-4897 or email studyabroad@cgedu.org
---

Areas of study include:
For more information, look no further than Université Catholique de l'Ouest's CIDEF French language study official website for Internationals! Look for the flip through 2018/2019 Brochure English edition located on this site.

After you complete your CGE Study Abroad Application and receive your acceptance email, you will receive an email from a CGE Study Abroad representative with a step-by-step checklist of additional documentation required, as well as payment instructions.To submit the application, you must FIRST download and save it to your desktop, then fill with your information, and finally re-save before attaching it to an email and emailing it to studyabroad@cgedu.org. If you fill the form directly without saving it first, the information will not be saved.
This includes:
*****Please also provide a scanned copy of the front inside picture page of your valid passport. You can send this to CGE via FAX to 770-321-4910 or via email to studyabroad@cgedu.org.
Payment can be made via check or credit card. Please call the CGE office at 770-321-4897 to pay by credit card. Checks can be sent to:
Consortium for Global Education
1633 Mount Vernon Road, Ste. 200
Atlanta, GA 30338

Want to hear more? Look no further than Université Catholique de l'Ouest's official website for Internationals!
For further inquiries into the program in France, please send an email to studyabroad@cgedu.org or call 770-321-4897.