Study in Historic Rome, Italy with CGE & SAI!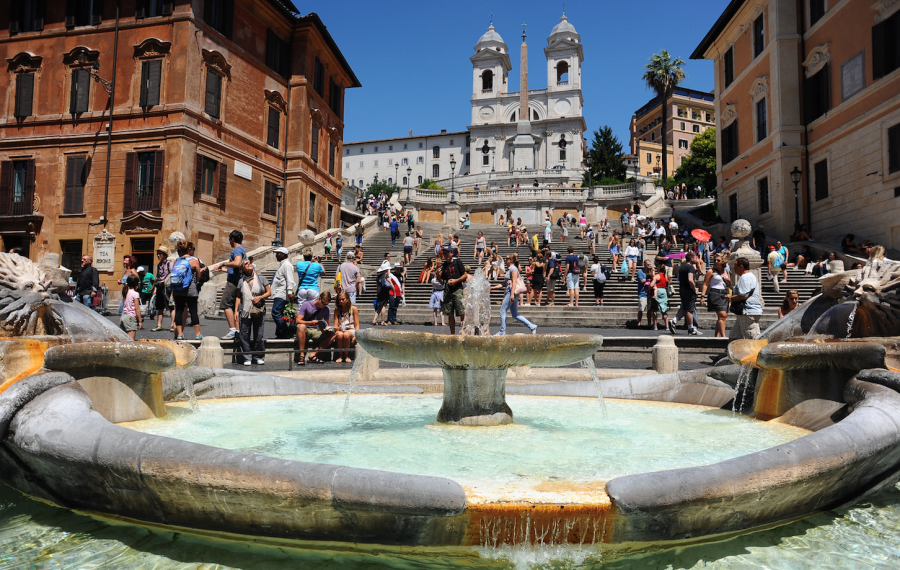 ABOUT: Enroll in one or two courses at beautiful John Cabot University campus in Rome! CGE's cost includes an optional non-credit Global Leadership Certificate that will enhance any portfolio with an impressive certificate for overseas participation in observation and reflection of global leadership themes. The certificate is granted for a student meeting the requirements and submission of a journal and a short paper at the end of term.
DATES:
Summer I: May 16 - June 23, 2018; Application deadline is March 2, 2018
Summer II: June 27- August 4, 2018; Application deadline is April 13, 2018
COST: Application fee of $100 is waived for CGE member students. Both cost options below include the optional Global Leadership Certificate and SAI's Signature Services* (click for full listing)

- 3 Credit Hours $6,220 plus $300 Security Deposit refundable at end of the term
- 6 Credit Hours $7,700 plus $300 Security Deposit refundable at end of the term
---

CGE and other students can enroll in one or two courses from an example list below and an optional Global Christian Leadership directed-study from lectures and interview experiences. Courses may change each summer and will be finalized after the deadline for application.
• Ancient Rome and Its Monuments
• Renaissance Rome & Its Monuments
• Business Ethics
• Creative Writing
• History of Ancient Rome and Italy
• Intercultural Communications
• European Mass Media
• Twentieth Century Europe
The Global Leadership Certificate option is a directed-study for students who want to earn a Certificate for participation in observing and reflecting on leadership along global themese. Students will journal their observations and experiences in class lectures, seminars, formal and informal meetings and experiences in the local culture. A terminal 500-word paper will cover observations on a least two themes such as: multiculturalism and faith, social justice and belief practices, migration of people groups and refugees, ethics and recognized leadership values, globalization in an academic setting and examples of citizen diplomacy. For requirements of the journal and 500-word paper, please email info@cgedu.org for more information. The Global Leadership Certificate will be granted from CGE after review and approval of the journal and paper by one faculty member and CGE's Program Coordinator.

After you complete your CGE Study Abroad Application and receive your acceptance email, you will receive an email from a CGE Study Abroad representative with a step-by-step checklist of additional documentation required, as well as payment instructions.To submit the application, you must FIRST download and save it to your desktop, then fill with your information, and finally re-save before attaching it to an email and emailing it to studyabroad@cgedu.org. If you fill the form directly without saving it first, the information will not be saved.
This includes:
Note: Please also provide a scanned copy of the front inside picture page of your valid passport. You can send this to CGE via FAX to 770-321-4910 or via email to studyabroad@cgedu.org.
Payment can be made via check or credit card (if paying by credit card add 4% processing fee). Call the CGE office at 770-321-4897 to obtain link for credit card payment. Checks can be sent to:
Consortium for Global Education
1633 Mount Vernon Road, Ste. 200
Atlanta, GA 30338