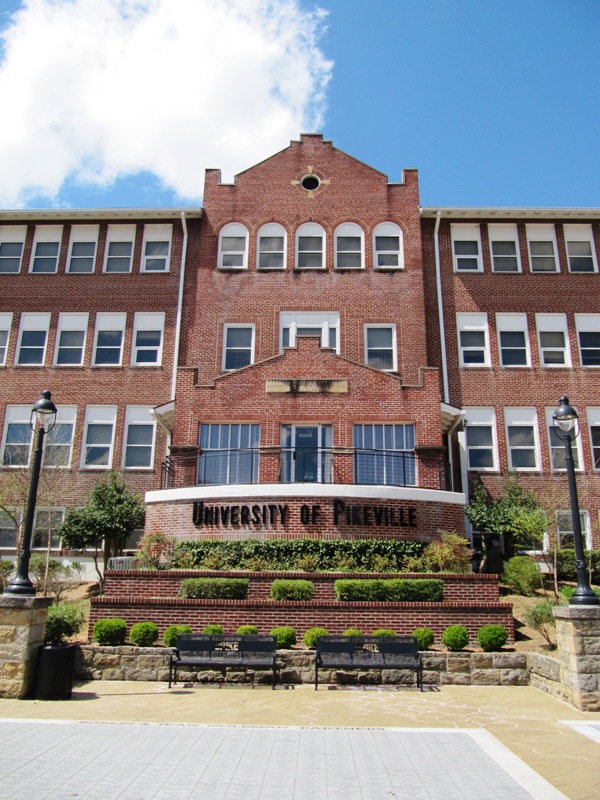 The University of Pikeville (UPIKE) is the leading higher education institution of Central Appalachia, maintaining a commitment to Christian principles and respecting a variety of religious expressions. Students may earn either associate or baccalaureate degrees in a variety of majors with a liberal arts and science foundation; master's degrees may be earned in Business Administration (MBA) and Education (MA); and doctoral degrees may be earned in osteopathic medicine (DO) and optometry (OD).
Founded in 1889 by Presbyterians, the University of Pikeville is committed to offering a broad liberal arts and sciences education. This foundation provides opportunities for students to develop their full academic and personal potential and prepare for specific careers. UPIKE remains steadfast in our commitment to preparing students for the future while creating intellectual, cultural and economic opportunities for Appalachia.
The undergraduate curriculum is built on a broad liberal arts foundation emphasizing communicative and quantitative skills; independent thinking; tolerance of diverse points of view; cultural, historical and ethical awareness; and preparation for leadership, civic responsibility and life-long learning.
QUICK FACTS:
Financial Assistance: 98% of students receive financial aid
Student-to-Faculty Ratio: 16:1
Representation: Students represent 42 states and 24 countries
Academic Programs: Over 30 programs of study
International Students CLICK HERE for a Profile Sheet of Facts
CLICK HERE to see a list of the University of Pikeville's Undergraduate & Graduate Programs
CLICK HERE to visit the University of Pikeville's Website for International Students
Note: This institution is a CGE Member. Click the link to learn more about the Benefits of CGE Membership.