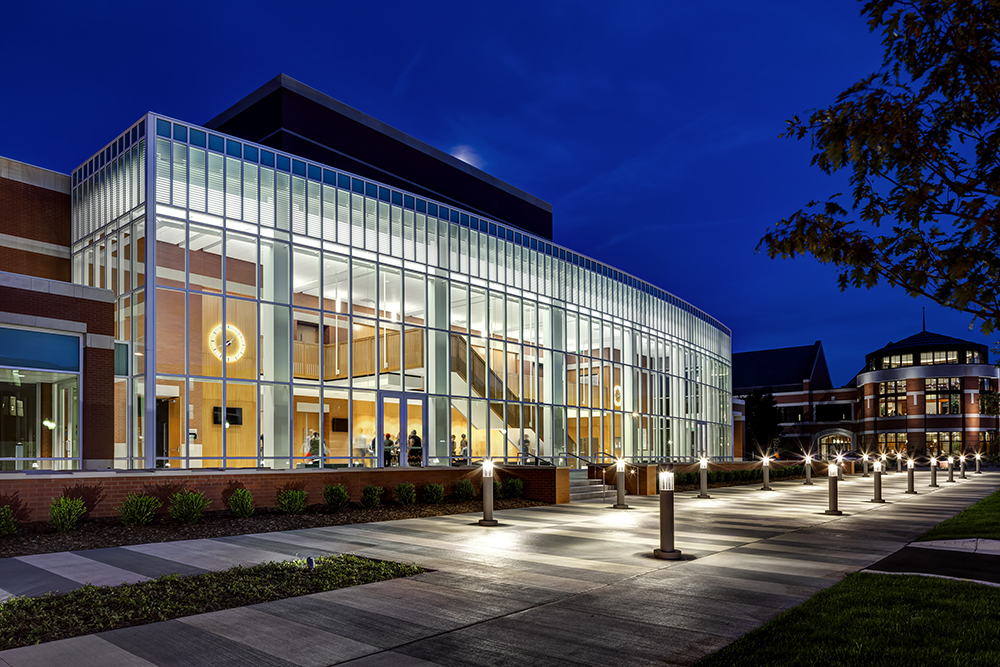 Hope College is a four-year liberal arts college. Hope's campus is nestled in the heart of downtown Holland, just miles from Lake Michigan. THe institution has grown from the 10 students who enrolled in 1862 to more than 3,300 students on campus today. Hope provides the flexibility for students to pursue their academic interests.
HOPE is consistently awarded more National Science Foundation grants for undergraduate research than any other liberal arts college and was ranked fourth for undergraduate research and creative activity by US News & World Report.
Pictured: Jack H. Miller Center for Musical Arts
QUICK FACTS:
International Students, CLICK HERE for Hope College's Profile Sheet.
CLICK HERE for a Listing of Hope College's Majors and Minors.
CLICK HERE for Hope College's Website for International Students
Note: This institution is a CGE Member. Click the link to learn more about the Benefits of CGE Membership.