UNIVERSITY OF MOBILE is a Christ-centered academic community providing liberal arts and professional programs to renew minds through intellectual and spiritual development for the fulfilling of one's professional calling. University of Mobile has been named amongst the Best Regional Colleges in the South in the 2017 U.S. News & World Report, 50 Most Beautiful Christian Colleges & Universities in the U.S., and America's Best Christian Colleges.
The story of the university began in 1952, when the Mobile Baptist Association appointed a committee to study the feasibility of starting a Baptist-affiliated college in Mobile. Dr. William K. Weaver, Jr., was appointed president of Mobile College on April 1, 1961, a position he would hold until his retirement in 1984. When Alabama Governor John Patterson signed the college's charter on December 12, 1961, Mobile College became the first senior college to be chartered in the state in 57 years. Reflecting the institution's Christian foundation, the college seal includes the phrase from Proverbs 9:10: "The fear of the Lord is the beginning of wisdom."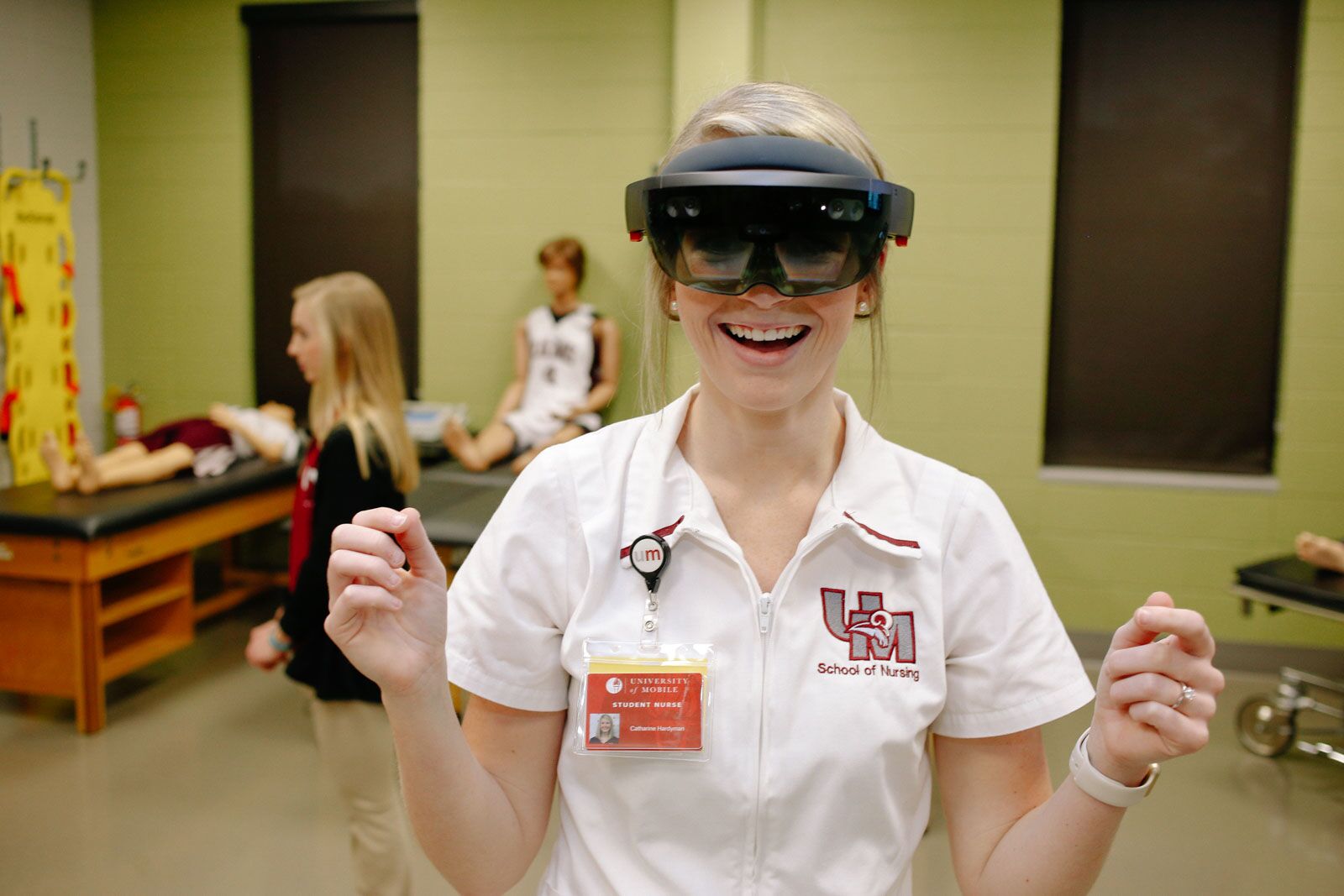 QUICK FACTS:
History: Chartered 1961
Location: 15 minutes from historic downtown Mobile & 45 minutes from the beach

Campus: 880+ acres

Enrollment: 33 States, 27 Nations
Student-to-Teacher Ratio: 13:1
Academic Programs: 48 areas of study in the College of Arts & Sciences, School of Business, School of Education, College of Health Professions, School of Christian Studies, and Alabama School of the Arts
Academic Programs: 32 Majors, 33 Minors, 13 Certification areas, 9 Graduate programs, 7 Colleges/Schools
Financial Assistance: 99% of students receive some form of financial assistance
International Students CLICK HERE for a Profile Sheet and List of Undergraduate and Graduate Degrees
CLICK HERE to visit University of Mobile's Website for International Students
Note: This institution is a CGE Member. Click the link to learn more about the Benefits of CGE Membership.