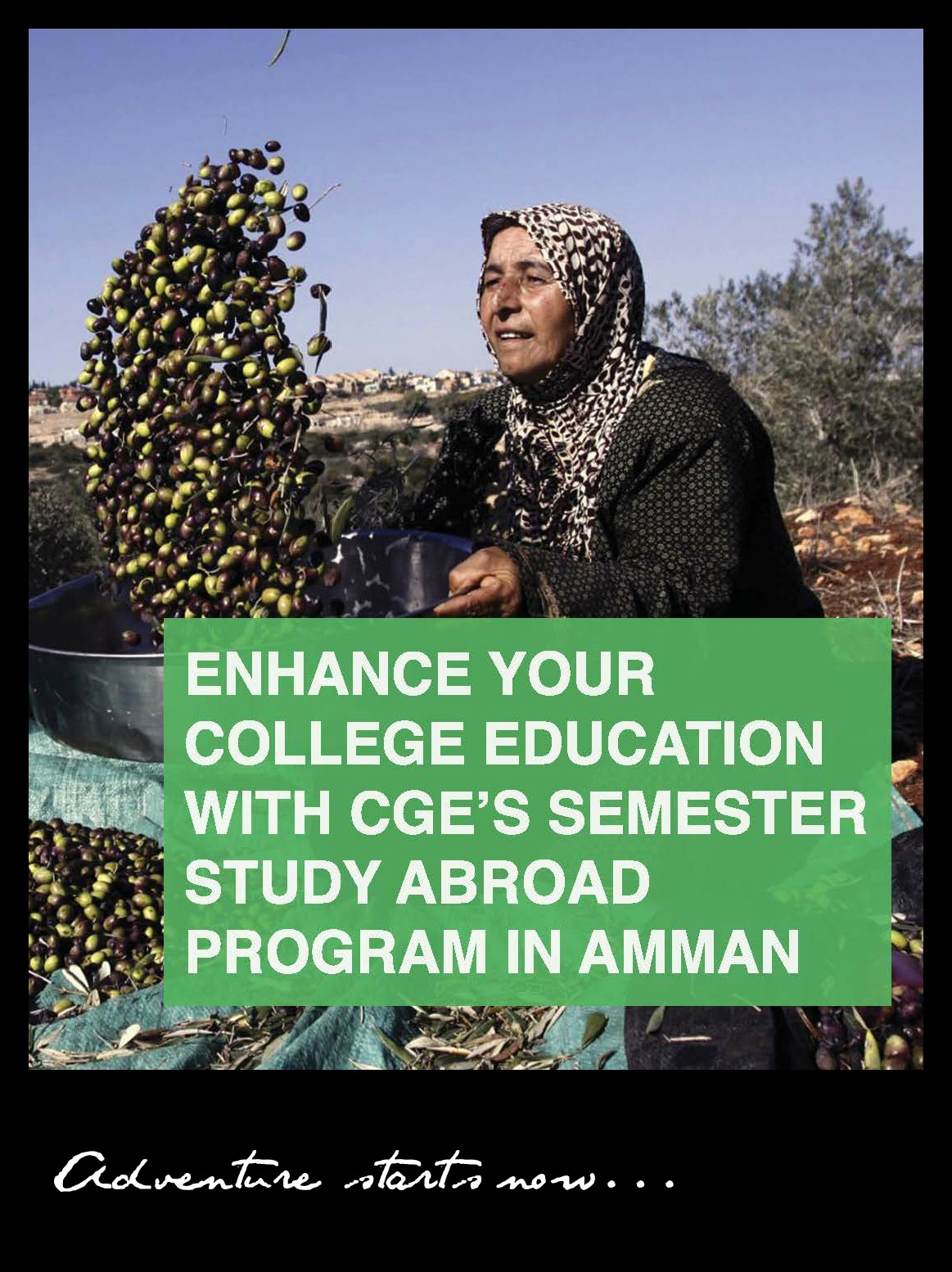 Study Abroad during the 2018 Spring Semester in Amman, Jordan!
Enroll NOW to experience Arabic culture with Jordanian hospitality!
CGE Global Connections offers a summer program for a 17-week Spring Arabic Studies program in Amman, Jordan with Union University serving as the CGE flagship university. This incredible study opportunity is open to all CGE Member institutions as well as non-CGE partnering institutions.
ABOUT: Get ready for 270 hours of Intense Arabic (50% Levantine dialect and 50% Modern Standard Arabic) and up to two courses at the University of Jordan in Arabic and Islamic history, religion or culture!
DATES: February 11 - May 4, 2018
BONUS: Several weekend excursions and a 7-day, 6-night survey trip (all inclusive)
TOTAL PROGRAM COST: $11,600 (includes $2,550 for homestay or furnished flat option, and $9,050 for all educational costs).
NOTE: CGE MEMBER SCHOOL STUDENTS ARE ELIGIBLE TO RECEIVE A $1,500 SCHOLARSHIP. SEND AN EMAIL TO STUDYABROAD@CGEDU.ORG FOR MORE INFORMATION.

Arabic Coursework Profile

Modern Standard Arabic (15 weeks - Beginner, Intermediate, & Advanced levels): 6 credit hours
Levantine Arabic (15 weeks - Beginner, Intermediate, & Advanced levels): 6 credit hours
Non-Arabic Coursework Profile

Islam (Religion)

Islamic Culture (3 credit hours): Islamic culture compared to other world cultures, its way of solutions to problems, the challenges facing Islamic culture, and the future of Islamic culture.
Islamic Studies (3 credit hours): Islamic religious vocabulary and discussions on selected texts from the Qur'an, Hadith books, and ancient and contemporary Islamic books.
NOTE: For more information about coursework, please click here.
ROOM & BOARD:
HOMESTAY COSTS (including one meal per day provided by host family) - $2,550.00; A furnished flat housing option is also available: students not opting for or students who cannot be placed for homestay receive a 5 JD stipend per day to offset food costs.
EDUCATIONAL COST: $9,050.00
Survey trip, Jordanian cultural excursions, application fees & transcripting fees are included in the above amount. Insurance cost are also included for the program dates. If students arrive early or depart late, they must extend their insurance with their payment for the extra days
---
TOTAL SEMESTER STUDY COSTS: $11,600.00*
NOTE: Participants from CGE member schools can qualify for a $1,500 scholarship. Applicants must verify their enrollment at a CGE member university or college with the CGE office to receive the scholarship offer.
ADDITIONAL NOTE: This program requires a $200 non-refundable application deposit.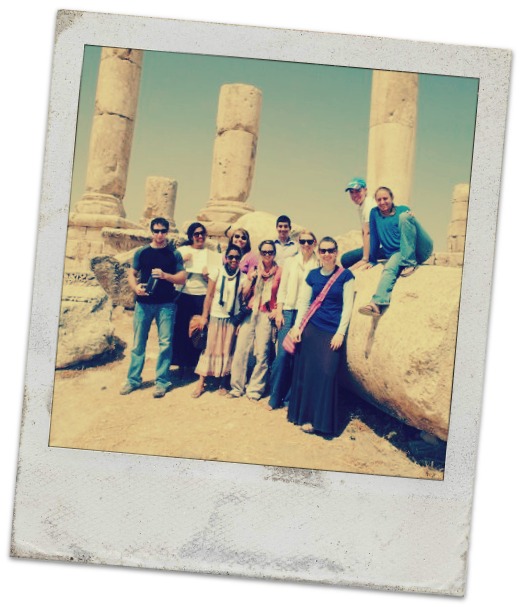 Click here

to see the official flyer for the Jordan Semester Study Program
Have any questions? Check out our

FAQ page

. Still have questions? Send an email to

studyabroad@cgedu.org

and a CGE study abroad representative will respond to you as soon as possible!
Ready to get started? Click

HERE

to fill out the CGE Jordan Study Abroad Application. Program applications should be submitted before December 15, 2017.
If you want credit from Union University and an official transcript that you can use at your home university, you MUST enroll at Union University and send in a Transcript Application to Union University. Click on the links for the

Non-Degree Seeking Enrollment Form

and the

Transcript Application

.

After you complete your CGE Jordan Study Abroad Application (above) and receive your acceptance email, you will receive an email from a CGE Study Abroad representative with a step-by-step checklist of additional documentation required, as well as payment instructions.
This includes:
NOTE: Please also provide a scanned copy of the front inside picture page of your valid passport. You can send this to CGE via FAX to 770-321-4910 or via email to studyabroad@cgedu.org.
Payment can be made via check or credit card. Please call the CGE office at 770-321-4897 to pay by credit card. Checks can be sent to:
Consortium for Global Education
1633 Mount Vernon Road, Ste. 200
Atlanta, GA 30338