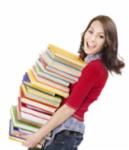 PATHWAY PLANNER SURVEY OPTION:
Discover which skills are your strongest and best fit for American university study. Take a survey and discover your abilities in Thinking Skills, Personality Traits, and Interests.
Review a SAMPLE SURVEY of the Pathway Planner taken by Sally Sample.
Then make your campus selections with fresh insight into yourself!