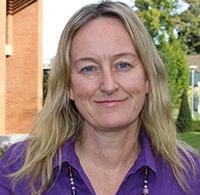 Dr Wendy Bignold is the Associate Dean International at Liverpool Hope University. She draws on her experience of working overseas in Education and Humanitarian Aid. She began as an early years teacher in England and has since worked extensively in Asia in a wide variety of educational settings including, schools in Pakistan, consultant to the Government of Bangladesh and humanitarian efforts in Tajikistan. At Hope, Wendy leads the University's international recruitment, activity and partnerships. She is able to draw on her experiences as Vice Dean of Education and Head of Residential Life, having insight into student life, academically, culturally and socially. She oversees Hope's international service program supporting projects in Peru, Sri Lanka, South Africa, India, Japan and Brazil. She is a co-founder of the Hope Ecumenical Network which encourages dialogue and partnerships across faiths. Wendy is a keen traveller and has ridden a tandem with her husband across Turkey, Iran, India, Vietnam, Laos and Morocco. She is a keynote speaker at conferences in the UK and overseas in areas such as values-based leadership and global citizenship. Her research interests are in international education and the student experience.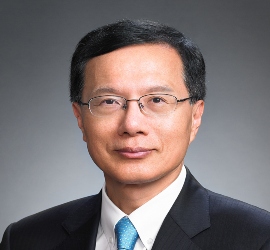 Dr. Dosoung Choi
is the President of Handong Global University. He leads Handong Global University's students who will cultivate global citizenship based on faith and serve the world with honesty and integrity. Before joining Handong Global University, he was a professor of Finance and Vice President for International Affairs at Gachon University. He also served as Vice President for Global Advancement at Handong Global University. Prior to that, he was a Monetary Policy Committee member of the Bank of Korea from April 2008 to April 2012, leading the central bank's battle against the global financial crisis. Previously, he had been a finance professor at Seoul National University, the State University of New York at Buffalo and the University of Tennessee. He had held various posts at public institutions in Korea, including Commissioner of the Securities and Futures Commission and President of Korea Securities Research Institute, a think tank in capital markets research. The author of numerous articles and books in finance. He has also served as president of academic societies such as the Korea Finance Association and the Korea Securities Association. He studied at the Pennsylvania State University (Ph.D., Business/Finance) and Seoul National University (BBA and MBA).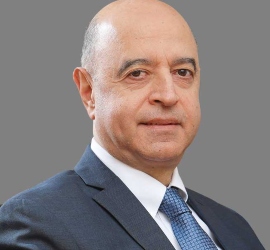 Dr. Paul Ara Haidostian, President of Haigazian University in Beirut, Lebanon, holds a B.A. from Haigazian College in Psychology with a minor in Armenian Studies. He gained an M.Div at the Near East School of Theology (NEST) in Beirut, and a Th. M. and a Ph.D. from Princeton Theological Seminary in New Jersey. His educational career began as a teacher at the Armenian Evangelical Central H.S., continued as a teaching assistant during his years of degree training and then as a lecturer at NEST. He began teaching at Haigazian in 1996 and was selected as President in 2002. Dr. Haidostian is the author of numerous published articles and published book reviews. He serves on many regional and international ecclesial, educational and ecumenical organizations, and is currently the acting president of the Union of Armenian Evangelical Churches in the Near East, and since May 2022 a Co-president of the Middle East Council of Churches.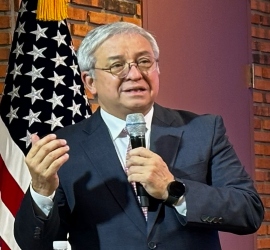 Dr. Joseph C. Kim
is Founder and Headmaster of Central Christian Academy of Suwon, Korea; Field Director for Christian Service, Inc. Korea; Chairman of the Board, Association of Christian Schools International, Korea. Born in 1961, Dr. Kim graduated from high school in Suwon, Korea, before earning his B.A. from Tennessee Temple University in Chattanooga and his Master of Religious Education and Doctorate of Christian Education from Trinity Evangelical Divinity School in Deerfield, IL in the 1980's. He served as a Youth Pastor and Education Pastor before becoming the Senior Pastor of Wonchon Baptist Church in Suwon. He has served as an adjunct or visiting professor for six different institutions. He is married to Enny Cho Kim, and has four children; Aaron, Sharon, Karen, and Lauren.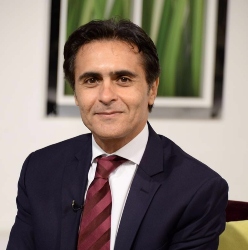 Dr. Hesham Elnakib is a distinguished Ambassador Extraordinary of Egypt and an Adjunct Professor at the American University in Washington, D.C. He boasts a rich educational journey, having acquired degrees from institutions in Cairo, Berlin, Paris, and Moscow, culminating in a Ph.D. in History of International Relations from the Russian Academy of Sciences. He's held significant roles within the Egyptian Ministry of Foreign Affairs, such as Director of the First Undersecretary's cabinet and Consul General in New York and San Francisco. From 2014-2015, he was the Dean of the Egyptian Diplomatic Institute. Earning the title of Ambassador Extraordinary, Dr. Elnakib is recognized for his insightful contributions to international journals, covering diplomacy, international relations, and history. Additionally, he served as the Assistant Minister for American Affairs (2016-2017). As an Adjunct Professor, he influences aspiring diplomats, sharing his vast knowledge and experiences. In 2002, he received the Wall of Tolerance award for championing tolerance and understanding. His involvement in the National Press Club and the Academy of Political Science emphasizes his dedication. Dr. Elnakib's career, education, and dedication underscore his commitment to advancing global understanding and sharing common human values within an aim to achieving peace and prosperity.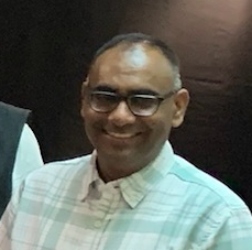 Mr. Abhijit Parage is the CEO of Reimagine Business Solutions Private Limited and Director Administration, of Dinbandhu Ministries. Previously he has held positions as Logistics Analyst for Transport Corporation of India (2000 – 2002), Lecturer and Head (Business Development) at College of Management and Computer Science, (2002 to 2007), CEO - Academy for Career Excellence. (Trained students for Recruitment exams in Indian Defense Forces, National and State Administrative Services ( 2007 to 2009), Director, Development: Dinbandhu Ministries. ( 2009 to 2012), Director, Dinbandhu Healthcare and Education Private Limited ( 2012 – 2015),and Director - Administration, Dinbandhu Ministries ( 2015 onwards). Mr. Parage earned a Bachelor of Science (Computer science), holds a Post Graduate Diploma in Marketing Management, and Master of Business Administration (Marketing & Human Resources Management) degree.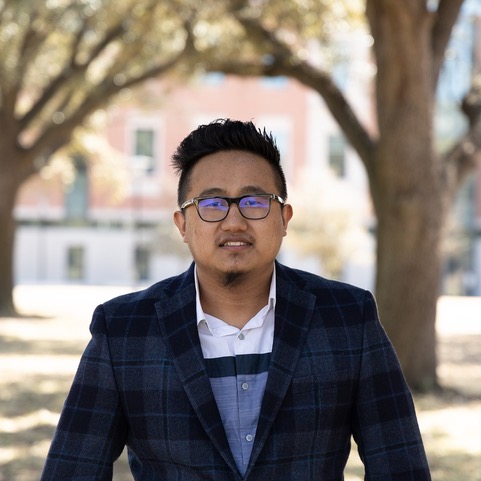 Husezo Rhakho from Nagaland, India, a small province in the northeast part of the country, was born and raised in a Christian family. His father was born in the jungle during the Indo-Naga War in the 1950s, a period marked by significant growth and revival of Christianity in Nagaland. Growing up, he was deeply influenced by his father's stories and struggles during that time, which significantly impacted his intellectual development and sense of calling. He began ministries at the age of 23 and has been invited as a guest speaker in India and other Asian countries from a young age. These experiences made him realize how much more he needed to learn, prompting him to pursue further theological studies. Husezo Rhakho is a fourth-year Ph.D. student at Baylor University in the Department of Religion. He holds a Th.M. in Christian Thought from Gordon-Conwell Theological Seminary, an M.Div. from Kohima Bible College in Nagaland, and a Bachelor of Arts degree with a major in History from Patkai Christian College in Nagaland, India.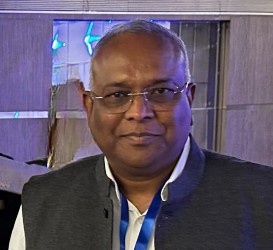 Mr. Nitin Sardar has been recognized by the Government of Maharashtra by conferring the "Dalit Mitra Award" ( i.e Friend of the Downtrodden Award) (for the Year 2007-2008), and for his work in the field of social justice, humanitarian relief, bringing communal harmony, and the lifting up of the depressed and the oppressed. He received the International Mother Teresa Award (2006) by Harmony Foundation, for commendable work in the field of humanitarian relief, bringing social justice, and care of the downtrodden. Involvement in Minorities' Welfare includes being a member of District Minorities Committee of Yavatmal district (2007 – 2010) representing Christian community. Worked to facilitate various welfare schemes of the minorities, present their problems and grievances to the authorities, suggest new development schemes for the welfare of the minorities, safeguard and promote minority rights and to establish cordial relations among different religions and castes. His Social & Community Involvement includes large scale relief and rehabilitation work in the flood affected areas of Vidarbha. Mr. Sardar has several publications: Mahatma Jyotiba Phule's complete work, and has published literature of many renown leaders in India.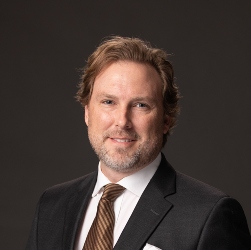 Dr. Heath A. Thomas became the 16th President of Oklahoma Baptist University on Jan. 1, 2020. He joined the OBU faculty in 2015, serving as dean of the Hobbs College of Theology and Ministry and the associate vice president for church relations. Thomas also served as interim dean of the Divisions of Behavioral and Social Sciences and Language and Literature, and the Floyd K. Clark Chair of Christian Leadership. Before coming to OBU, he served as director of Ph.D. studies and associate professor of Old Testament and Hebrew at Southeastern Baptist Theological Seminary in Wake Forest, North Carolina. A 1998 OBU graduate, he earned a Bachelor of Arts in English literature with a religion minor. He then earned a Master of Arts in Theology from Southwestern Baptist Theological Seminary and a Ph.D. in Old Testament from the University of Gloucestershire (UK). He also earned a certificate for leadership in higher education from Baylor University in 2016. He is the author of numerous books. Dr. Thomas resides in Shawnee and is married to Jill and they have four children: Harrison, Isabelle, Simon and Sophia.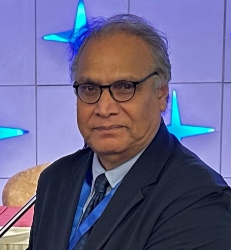 Dr. Sukhadeo Thorat is Professor Emeritus at the Centre for the Study of Regional Development, School of Social Sciences for Jawaharlal Nehru University, New Delhi. Other professional positions include Distinguished Professor, Savitribai Phule University, Pune (Maharashtra), K.R. Narayanan Chair for Human Rights & Social Justice, Mahatma Gandhi University, Kerala (Honorary), Chairman, Indian Institute of Dalit Studies, New Delhi; Dr. Thorat is the Former Chairman of University Grants Commission and Former Chairman of Indian Council of Social Science Research. He earned a Doctor of Philosophy (Ph.D.) 1986 in Economics, holds a Diploma in Advanced Course in National Economic Planning 1985, Research Institute for Developing Countries, Centre School of Planning and Statistics, Warsaw (Poland), a Master of Philosophy (M.Phil) in Economics 1978, Inter-Districts Variations in Agricultural Productivity and its Determinants in Maharashtra State, Jawaharlal Nehru University, New Delhi, INDIA, a Master of Arts (MA) in Economic 1972, Dr. Babasaheb Ambedkar Marathwada University, Aurangabad, Maharashtra, INDIA, and a Bachelor of Arts (BA) in Economics with Geography, Sociology, English and Hindi as other subjects from Milind College of Arts, Aurangabad, Maharashtra, INDIA.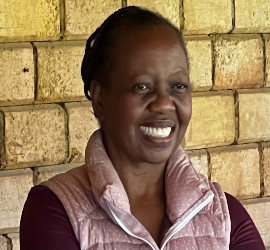 Dr. Doreen Zimba, together with her husband, Dr. Moffat Zimba, co-founded Northrise University in Ndola, Zambia in 2004. She served there as Deputy Vice Chancellor or Provost for 18 years. In 2021, she founded Mercy House, an organization which empowers young women in Zambia who do not have an opportunity to advance to tertiary education, to disciple them as followers of Jesus Christ, and to teach them skills to run micro businesses. Doreen has served as a board member on several boards in Zambia which minister to underprivileged children. She is currently serving as a Regent on the Northrise University board, and as Executive Director of Mercy House. She also serves on the board of Northrise Software, a company which provides information technology students and graduates with internship and job opportunities. Doreen Zimba was born in Ndola, Zambia. She attended primary and high school there. In 1990, she had the opportunity of going to Melbourne, Australia to study a Diploma in Theology at Lighthouse College of Ministries. Still in Australia, she went on to complete a Diploma in Microcomputing at BoxHill College of Tafe. In 1996, Doreen moved to the United States where she studied a Bachelor of Science in Information Systems (BScIS), followed by a Master of Business in Technology Management (MBA/TM) at the University of Phoenix, Southern California Campus.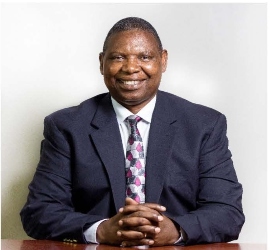 Dr. Moffat Zimba
, co-founder and Vice Chancellor of Northrise University was born and raised in Zambia. He pursued further education in Accountancy and later pursued studies in Theology. He acquired a Doctorate in Divinity from Fuller Theological Seminary in the USA. In 2004, he co-founded Northrise Unversity and has since served as President and Vice Chancellor. He serves on numerous boards both in Zambia and in California.
Dr. Zimba is a warm and distinguished Christian leader who is passionate about his faith in Christ, the pursuit of excellence and spreading of the gospel to touch and serve lives. Dr. Zimba is a strong voice for authentic leadership and servanthood, a mentor to pastors, organisational leaders and young men. He also currently serves as an Elder at Ndola Baptist Church (NBC). Dr. Zimba enjoys bible studies, reading and spending time with his wife. He is an ardent supporter of Liverpool F C. His daily confession is Galatians 2:20, "I have been crucified with Christ and I no longer live, but Christ lives in me, the life that I live now in the body, I live by faith in the Son of God who loved me and gave himself for me.