Study Abroad at Highly Ranked Liverpool Hope University
Spring Semester 2024 offered to CGE members:
Liverpool Hope University is a vibrant community of scholars, students and support staff. They are proud of their past, confident in the present and ambitious for the future.
Arrival: Wednesday 3 January 2024
Departure: Saturday 23 March 2024
£5,420 Standard room
£5,600 En-suite room w/ bath
Nominations by partners due 14 October 2023 - including student name, email address and major. Students will contacted afterward. Send to globalcentre@hope.ac.uk
Applications to be completed by 1 November, 2023
More international information on Liverpool Hope Univ. CLICK HERE
2024 Maymester offered to CGE members:
Three week course has supported course assignments with USA academic credits.
Maymester Term Three Weeks :
May 18- June 9, 2024

Cost: £2,400
Includes tuition, accommodation, meal plan (two meals Monday-Friday), airport transfers, social/cultural visits and a bus pass.
Assignment tasks, one to one and group support for assignments, formal transcript of grades.
Applications Due by Feb 5, 2024

Optional London Trip during Maymester
There is also an additional option of taking a weekend trip to London which does incur and extra £460 cost. The trip is staff led and includes return train travel, 2 night accommodation with breakfast in central London, and a London Sightseeing bus pass.
Please fill out this online application form and send us the relevant documents required (these are specified in the form). If you have any questions please contact us at globalcentre@hope.ac.uk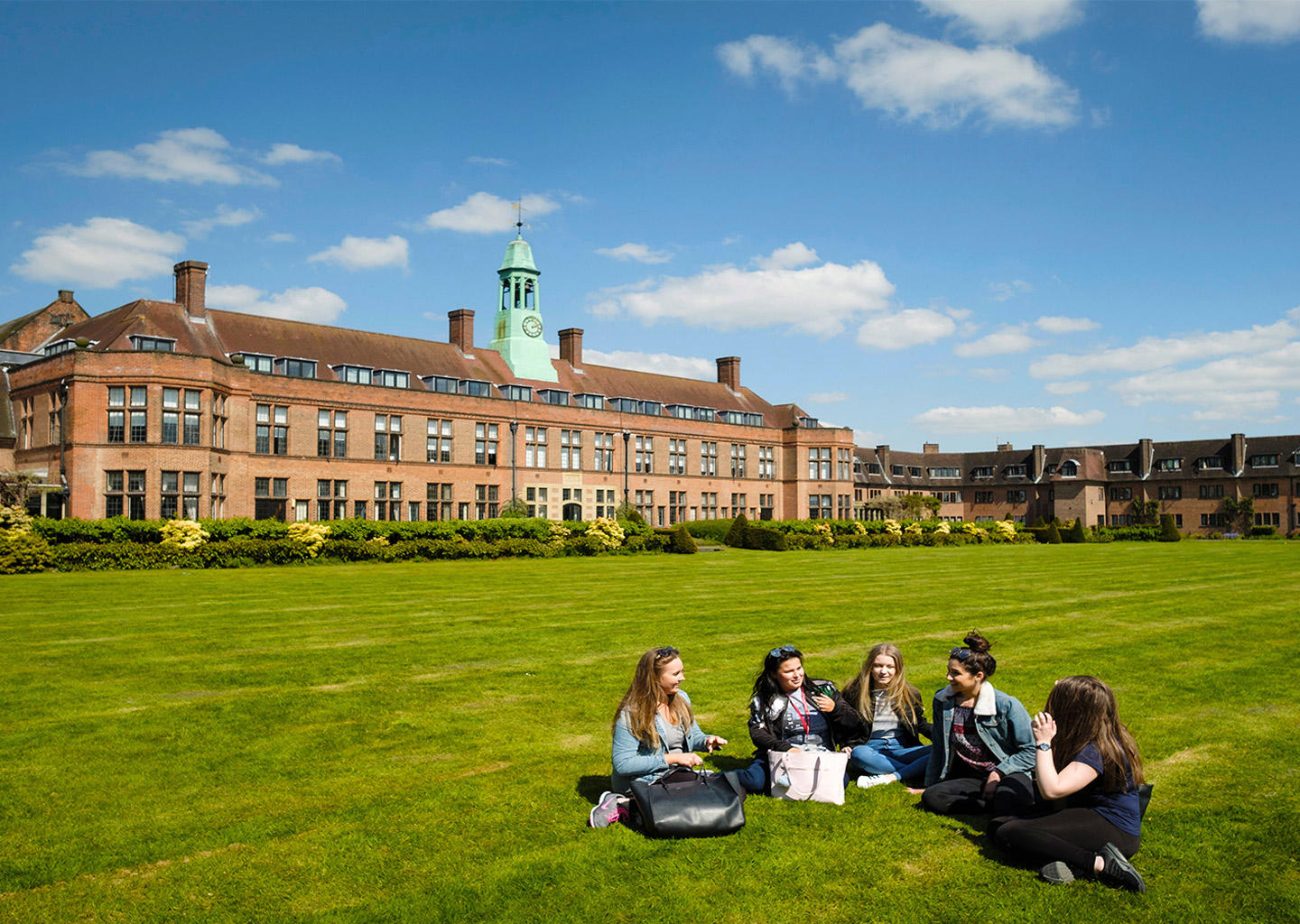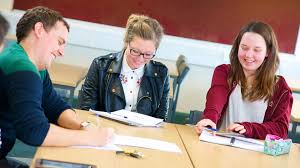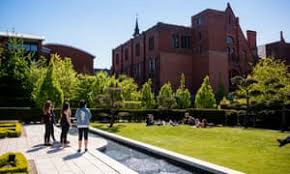 Liverpool Hope University offers a wide range of Study Abroad courses in subject areas such as Art, Education, English Literature, History, Politics, Environmental Science, Computer Science, and Health and Social Sciences. LHU pride rests on academic excellence and small group teaching.

Alongside your academic studies LHU encourages you to take advantage of the Study Abroad Certificate in Service and Leadership. Through this you can volunteer in the local community which is a really great way to experience local life and meet local people.

LHU offers a great value Study Abroad package. The package fee for semester program students includes the following:

Up to 16 credit hours
1 to 1 Skype meetings with members of the International Unit to answer any questions you have prior to application
Support with your application
Advice and guidance on courses
Pre-departure briefings and guides
A Support Team to answer your questions about life in Liverpool
An orientation program on arrival
Airport Pick Up (from Manchester International Airport on Arrivals Day)
Academic Tuition, including being taught in a small group of just 10 students to 1 tutor at least once a week.
Single room accommodation
A bedding pack (duvet, sheets, pillow and pillow cases)
A shared kitchen and a common room
A prepaid catering card with 2 meals a day during weeks of study, used in LHU catering outlets and stores
Download Liverpool Hope's Subject Areas and Course Lists for Fall 2022 and Spring 2023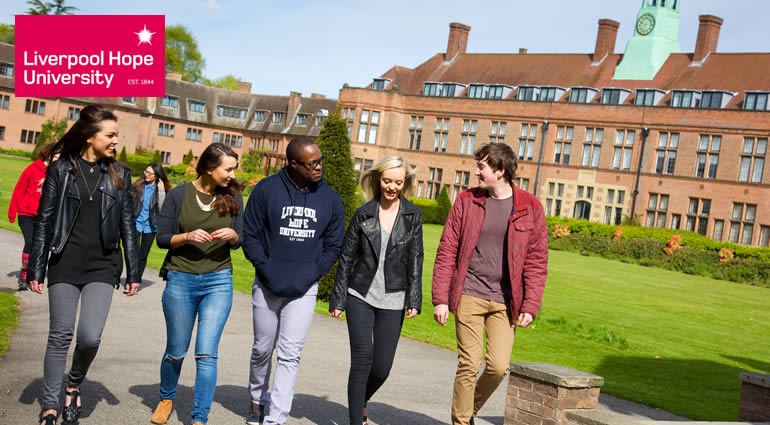 2023 Fall Semester Sept. 16 - Dec. 16 12 weeks
(60 UK credits/16 US credits)

£5,420 Shared Bathroom

£5,600 En-Suite Bathroom

2023 Spring Semester Jan. 3 - March 27 12 weeks

(60 UK credits/16 US credits)

£5,420 Shared Bathroom

£5,600 En-Suite Bathroom
The package includes tuition and fees, accomodation, a catering credit card, as well as airport pickup, and a bedding pack.Personal Costs that are NOT included are: International roundtrip air travel (students must fly directly into the UK to obtain the UKVI stamp. Do not fly through Dublin), Student Visitor Visa, textbooks, other food costs, and personal local and other travel.

(Short-Term Study Visas are now called Standard Visitor Visas). Non-Visa Nationals (including resident of USA, Mexico and South Korea) can still get their Visa free of charge at the Port of Entry.

Visa Nationals
must apply in advance. Further information is available on our LHU website
.

Minimum Cumulative 3.0 GPA

One letter of reference from your professor

Review these LHU Study Abroad Package Fee and then read application info and request packet from internationalhub@hope/ac.uk which includes the Course Selection form

Review the Study Abroad Exchange Guide for study and campus information.

Acceptance will be received within 2 weeks of LHU receiving the application.

Course choice forms must be submitted to LHU within 2 weeks of receiving the Acceptance.

Payment Dates will be announced in the Acceptance materials.
For further inquiries into the program at LHU, please send an email to studyabroad@cgedu.org or call 770-321-4897.