Dallas Baptist University
DALLAS BAPTIST UNIVERSITY, founded in 1898, is a highly respected university with more than 90 competitive degree programs. DBU has a beautiful campus that sits on almost 300 acres conveniently located 15 miles from downtown Dallas and 29 miles from downtown Fort Worth. While accessible to all the city amenities, the DBU campus rests on a quiet, hilltop setting, giving students the best of both city and suburbs.

Students who attend DBU have the opportunity to learn from qualified professors, foster lifelong friendships, and take part in service-learning trips around the globe.

DALLAS BAPTIST UNIVERSITY was ranked #35 by U.S. News & World Report Best Colleges in Regional Universities (West) in 2014 and #1 Safest College in the state of Texas (Niche). Dallas Baptist University is accredited by the Southern Association of Colleges and Schools Commission on Colleges to award associate, bachelor's, master's, and doctoral degrees.

As of the Fall 2016 semester, there were 5,319 students enrolled at Dallas Baptist University, with more than 588 international students from over 59 countries! Dallas Baptist requires academic excellence and remains committed to helping every student find adequate financial assistance to achieve his or her educational goals. 82% of incoming undergraduate students at Dallas Baptist receive university scholarships. In addition to a beautiful campus and committed faculty, Dallas Baptist has over 50 active student organizations ranging from academic and service organizations to Greek Life.
Dallas Baptist also has an unparalleled commitment to the attention and success of our international students. DBU has a large International Center that offers a great number of student services to ensure the success of all our international students. DBU is undoubtedly the ideal place for international students!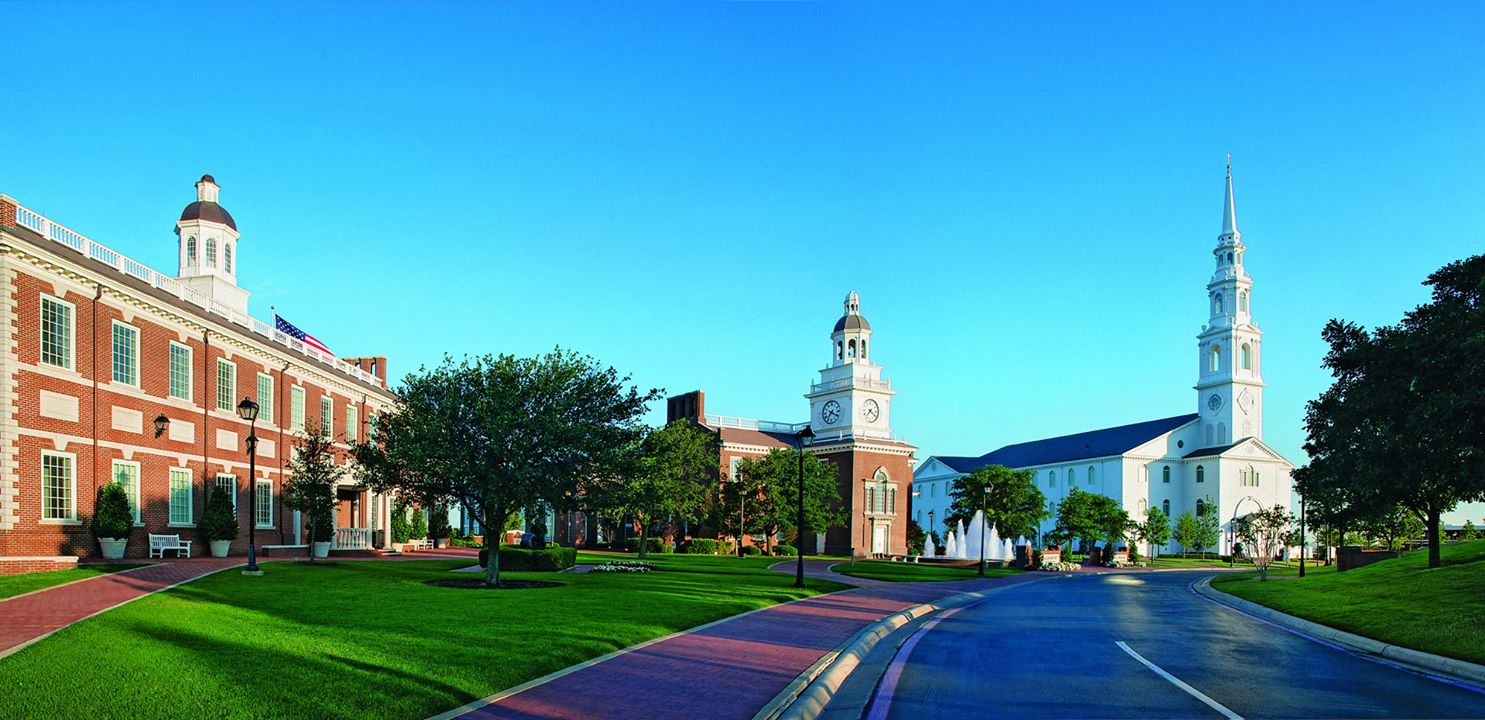 Dallas Baptist University
www.dbu.edu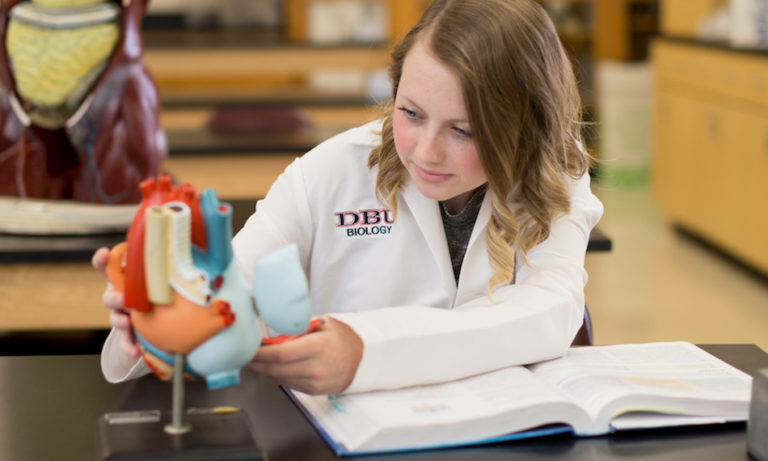 Sean McAndrews – "I have found a home at DBU because of the community here. God has blessed me with friends who are on fire for Him, organizations that I am passionate about, and an environment where I am constantly growing."
QUICK FACTS:

Founded: 1898 as Decatur Baptist College
Location: Southwest Dallas, Texas
Enrollment: 5,156 students
Academic Programs: 72 undergraduate programs, 62 accelerated bachelor's and master's degree programs, 29 master's programs, 73 dual master's degree programs, 2 doctoral programs
Faculty: 127 full-time faculty members, 84.2% hold a doctorate or terminal degree
Class Size: Average class size is 13 students, student-faculty ratio is 13:1

DALLAS BAPTIST is nationally accredited by the Association of Collegiate Business School and Programs to offer the following business degrees: Bachelor of Business Administration, Bachelor of Business Studies, Master of Business Administration, and Master of Arts in Management degrees. Also, Dallas Baptist graduates have a 70% acceptance rate into medical school and the National Council on Teacher Quality voted DBU's elementary teacher preparation program #1 in the US.
International Students CLICK HERE for a Profile Sheet and Listing of Undergraduate and Graduate Degrees

To learn about DBU's Intensive English Program, CLICK HERE!

CLICK HERE for Dallas Baptist's Website Information on International Studies

Note: This institution is a CGE Member. Click the link to learn more about the Benefits of CGE Membership.
The Fall 2007 was a record enrolment for international students at DBU, with over 500 students from over 40 countries around the world. This makes more than nine percent of the student population and one of the highest percentage in the state of Texas. Both, American and international students have attended in record numbers the Fall Welcome Party, Friday Night Hospitality, Conversation Partner mixer, and summer overseas English camps.