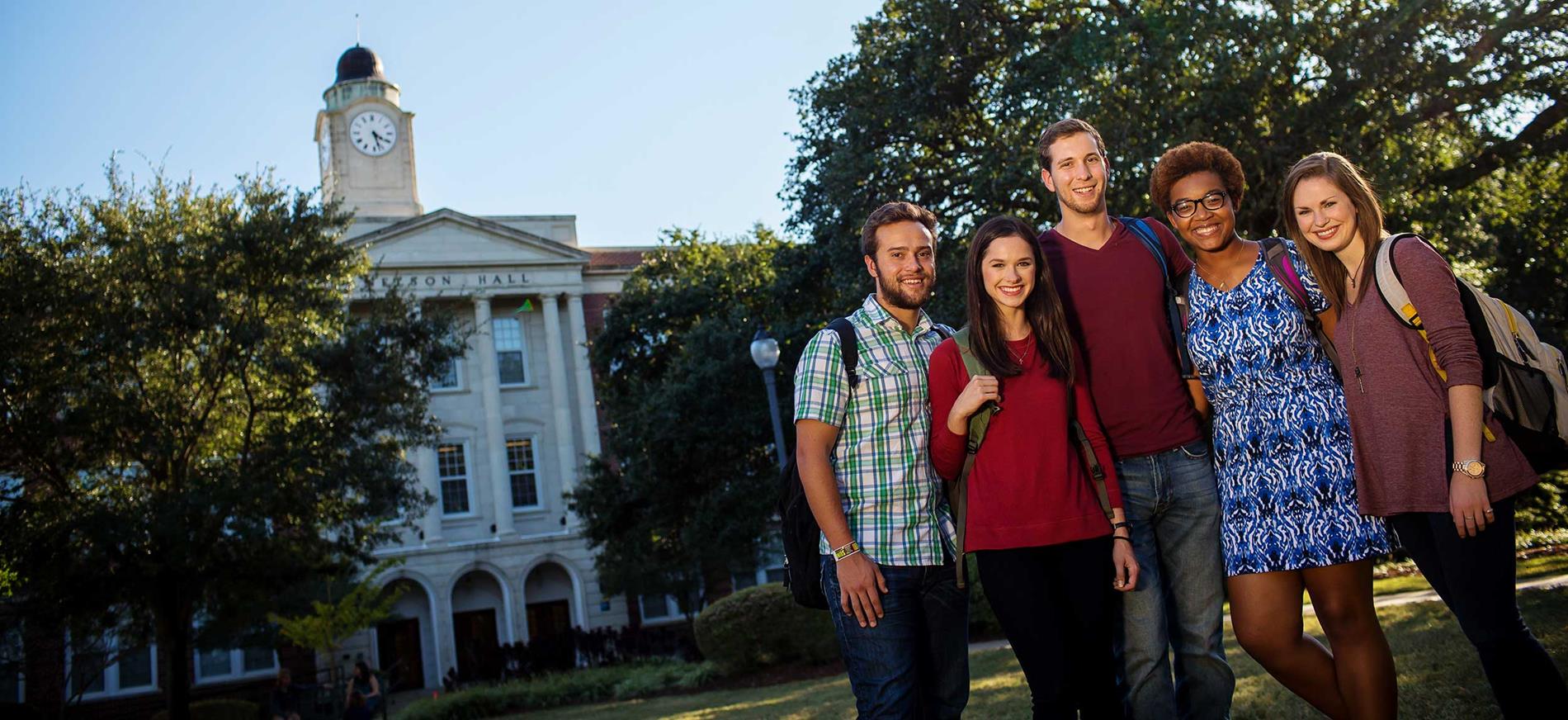 Mississippi College
www.mc.edu
MISSISSIPPI COLLEGE was founded in 1826 and is the oldest institution of higher learning in the state of Mississippi. Mississippi College, affiliiated with the Mississippi Baptist Convention, is a private, co-educational, Christian university of liberal arts and sciences.
Mississippi College stimulates the intellectual development of its students through the liberal arts and sciences and concentrated study in specialized fields, including preprofessional and professional programs. Furthermore, the university environment promotes the spiritual, social, emotional, and physical development of its students and encourages them to utilize their skills, talents, and abilities as they pursue meaningful careers, life-long learning, and service to God and others.
The university emphasizes those undergraduate, graduate, and professional programs which offer opportunities for service. Additionally, the university reflects its responsibility of service to the community through a variety of learning opportunities and numerous cultural enrichment experiences.
Student-to-Faculty Ratio: 15:1
Academics: 83 undergraduate areas of study, covering every area of a comprehensive liberal arts curriculum; 16 graduate degrees, ranging from Business to Medical Sciences to Art and more
Enrollment: 5,070 total

International Students CLICK HERE for a Profile Fact Sheet.

CLICK HERE for a List of Undergraduate and Graduate Degrees

CLICK HERE to visit Mississippi College's Website for International Students

Note: This institution is a CGE Member. Click the link to learn more about the Benefits of CGE Membership.
MISSISSIPPI COLLEGE has an international student population that is at least 5% of the student population, with numbers ranging from 200-250 students from around 23 countries. In efforts to continually improve and expand, the Office of Gloabl Education ahs commenced a 1+1 graduate program with Minzu University in China, an English summer camp program with China Central Normal University, and extended its Intensive English Program to include a summer term in 2012-2013 school year. Never being satisfied with the status quo, the Office of Global Education continues to work to expand its reach and is currently in negotiations to begin an nglish program for highschool students from China to improve their English and matriculate into various U.S. universities more proficieint in English and more culturally aware. Innovation and progress has been a long-standing tradition at Mississippi College for th past 187 years and will continue to be as it seeks to further globalize the campus and community through the Office of Global Education and its initiatives.