Missouri Baptist University
MISSOURI BAPTIST UNIVERSITY was founded in 1963, and is located 10 miles from downtown St. Louis. It is a regionally accredited university. The University is committed to enriching its students' lives spiritually, intellectually, and professionally, and to preparing students to serve in a global and culturally diverse society. Graduate Enrollment is 1,395 and the Undergraduate Enrollment total is 3,950. MBU's student body is 65% Female and 35% Male.

Missouri Baptist University is committed to maintaining a community that recognizes and values the inherent worth and dignity of every person. Missouri Baptist University affirms that an important part of the integration of faith and learning is the recognition that all people are created in the image of God and worthy of respect and dignity. MBU seeks to ensure that all students have full access to the educational, social, and spiritual growth opportunities that the University provides to ensure that students understand and appreciate one of the University's core values which is "social change through service and leadership."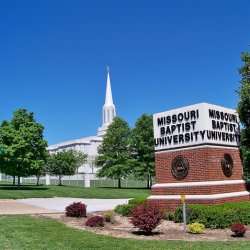 Missouri Baptist University
www.mobap.edu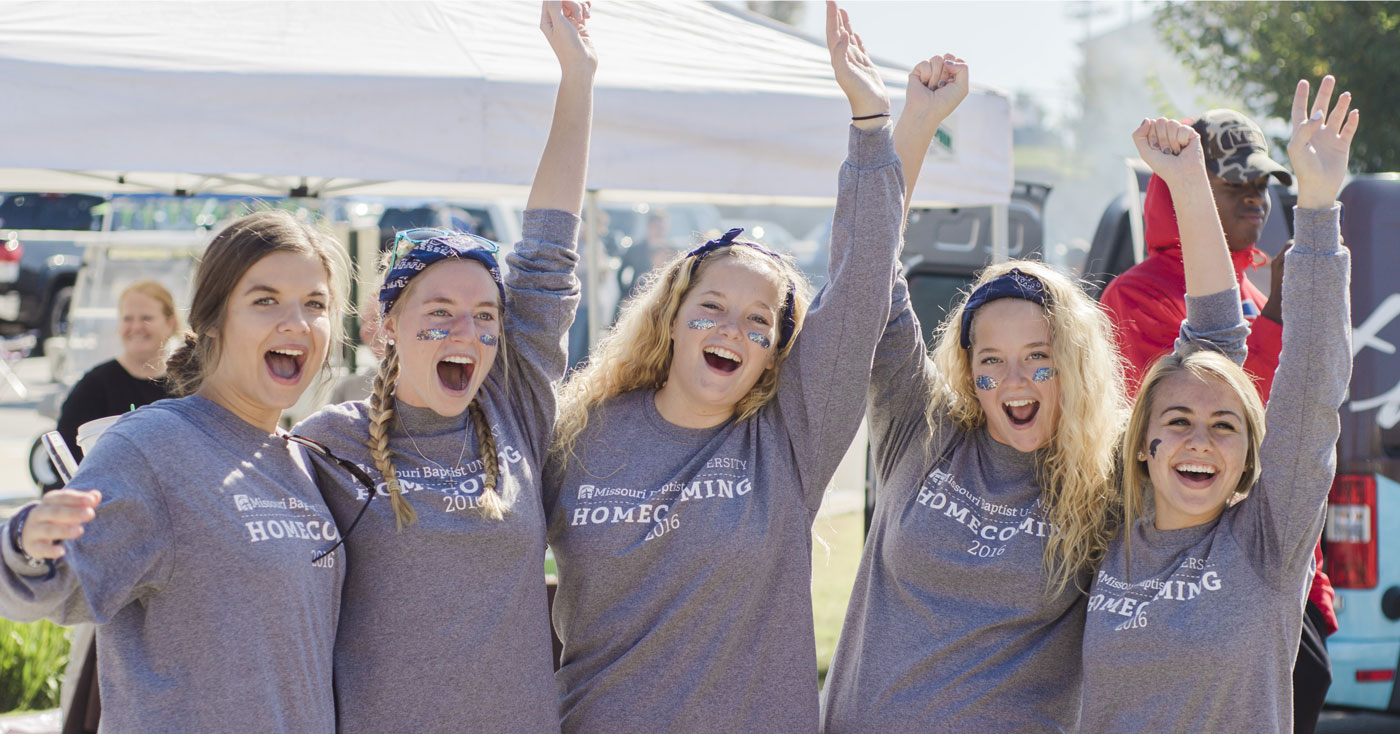 MBU's facilities are first-rate and include a brand-new fitness and athletic center, the largest campus coffeehouse in the state of Missouri, and modern living options. From student-led clubs to varsity and intramural sports, kickball tournaments, weekend road trips, campus ministries, and all that St. Louis has to offer, students have countless ways to connect and take part in a vibrant campus life.

MISSOURI BAPTIST UNIVERSITY is accredited by The Higher Learning Commission, a Commission of the North Central Association of Colleges and Schools. The University is approved by the Department of Elementary and Secondary Education and also accredited by National Council of Accreditation of Teacher Education (NCATE) and National Association of Schools of Music (NASM).
Student/Faculty Ratio: 14:1
Average Freshman Class Size: 30
Enrollment: Main campus undergraduate enrollment: 1,226; Total undergraduate enrollment: 3,850
Academic Programs: 71 undergraduate, graduate and doctoral programs
Financial Assistance: The average student only pays 50% of MBU tuition
Locations: West County, St. Louis; 12 MBU locations throughout metro St. Louis

International Students CLICK HERE for a Profile Sheet and List of Undergraduate and Graduate Degrees

CLICK HERE to visit Missouri Baptist University's Website for International Students

Note: This institution is a CGE Member. Click the link to learn more about the Benefits of CGE Membership.
MBU has an on-going relationship with Harlaxton College in Grantham, England. We currently have a student enrolled for study at Harlaxton summer 2007 and three Juniors Kell Kinsey, Lacey Bullock and Jessica Erwin attending Harlaxton together for the fall 2007 semester.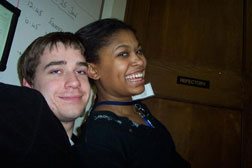 Kourtney Matthews spent the last semester studying at Harlaxton. During her time there, she wrote:

"I'm having a blast exploring Harlaxton. This weekend we played hide-and-go-seek in the state rooms, which was a lot of fun. The Conservatory is beautiful. Although I'm not traveling nearly as much as some of the other students, I'm still exploring quite a bit. Over the long weekend I'm planning on going to Paris independently. Time is flying by. I am taking a ton of pictures, and look forward to showing everyone once I get home!"